About CASP
The Community Alliance for Safety and Peace (CASP) is a cross-sector collaboration forged to reduce youth violence and to change the pervasive culture of violence that currently harms the families, neighborhoods, and communities of Salinas and Monterey County as a whole.
CASP's strategy for doing this has been developed in partnership with the community, uniting in a campaign called For Our Future / Para Nuestro Futuro. The strategy is based on four key principles:
A single operational structure manages action and progress.
Action is research and data-driven.
The youth are at the center.
There is deep and meaningful engagement with the community.
CASP is part professional networking organization, professional learning community, and policy advisory group. Through partnership and alignment of resources, the over 60 member agencies do the heavy lifting of the daily violence prevention, intervention, enforcement and re-entry work.
While the immediate tragedy of gang violence continues to compel this effort, CASP seeks to achieve both a present and long-term benefit across the continuum of prevention, intervention, suppression, and re-entry.
For more information, refer to our PIER Strategy Against Violence in English and Spanish.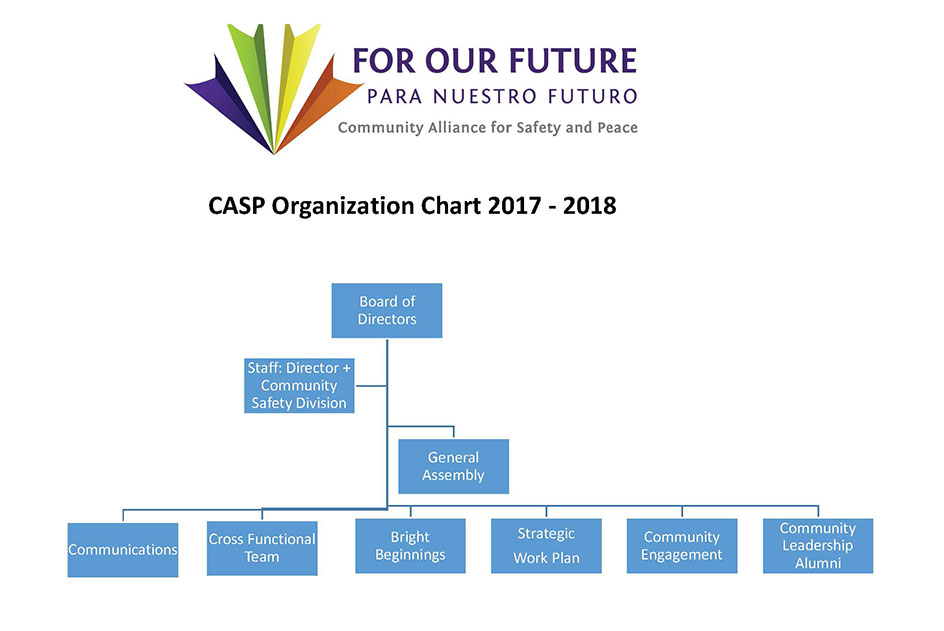 Director: Jose Arreola
Phone: (831) 758-7396
Email: jose.arreola@ci.salinas.ca.us
Facebook: www.facebook.com/future-futuro
Mail: 200 Lincoln Avenue, Salinas, CA 93901-2691