Staff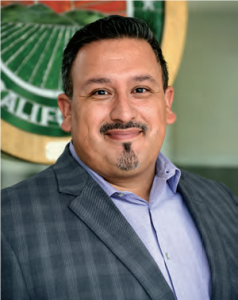 Administrator, Community Safety and Director, Community Alliance for Safety and Peace
José develops and manages the cities Strategic Plan on Violence Prevention.  
He was born and raised in San Diego, CA. José graduated from San José State University. He served as the Activities and Athletics Director for San José's first charter high school Downtown College…
---
Clerical Technician, Community Safety Division
Adonis Diaz was born and raised in Salinas. She attended Dominican University of California in San Rafael, majoring in Graphic Design & Studio Arts.
She is pleased to be a part of the Community Alliance for Safety and Peace team as of the end of 2020.
---